At Pro Smile Dental Care, we understand how difficult it can be to find a family dentist in Danville, CA to meet all of your needs. There are so many things to consider, from the age-specific treatments of each family member to scheduling appointments that work with everyone's busy schedules.
Family Dental Care Made Easy
We're here to make things easy for you. Our family dentist offers comprehensive services for all ages, so you can rest easy knowing that your family's dental needs are met. We also work with you to find a schedule that works for everyone, so you can get all of the dental care your family needs in the most efficient manner possible.
Dental Services For Mom & Dad
We offer a variety of services for adults, from preventive care to more complex procedures. We also offer a variety of cosmetic treatments, so you can keep your smile looking its best.
Our services include:
A Gentle Dentist For The Kids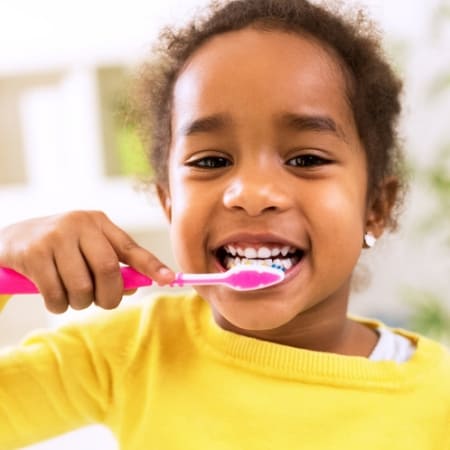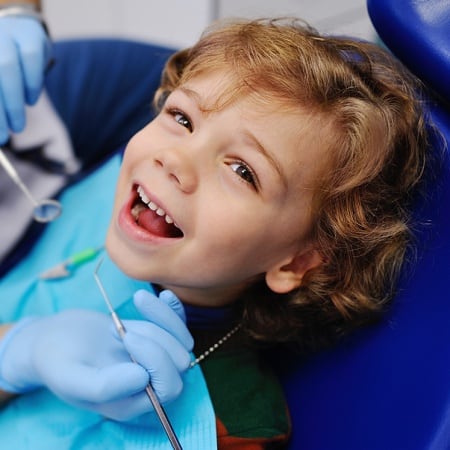 According to the American Dental Association, your child's teeth are essential for chewing, healthy digestion, speaking clearly and a confident smile. They are also called "natures braces" because they determine how adult teeth will be spaced when they come in. So, keeping little teeth healthy is important.
We understand that a trip to the dentist can be highly nerve-wracking for anyone—especially kids—so we make sure to provide a soothing, fun, and friendly environment to put them at ease. We have TVs and noise-canceling headphones for your children to watch their favorite Netflix shows and movies, as well as sedation options if they are especially anxious.
Some of our kid-friendly services include fluoride treatment to prevent cavities and emergency tooth repair services for sports- or play-related injuries.
Dental & Orthodontal Care For Teens
In addition to routine checkups, cleanings, fillings, and crowns, our family dentist offers additional dental services that are relevant to many of our teenage patients. These include wisdom teeth removal, Invisalign, and more.
Individualized Care For The Grandparents
We understand that seniors may need more specialized and frequent care than younger demographics. This is why we offer individualized care for the senior members of your family. Some of our procedures that are common for seniors include extractions, implants, and loose tooth treatment.
If you're trying to decide between dentures and implants, we invite you to check out our innovative All-On-4 procedure.
A Caring Family Dentist In Danville, CA
If you're looking for a family dentist in Danville, San Ramon, or the East Bay Area, look no further than Pro Smile Dental Care. We know how important it is to find a family dentist that you can trust, which is why we offer quality care and personalized services for clients of all ages. We'll take the time to get to know you and your family so that we can best meet your needs. Contact us today to schedule an appointment.